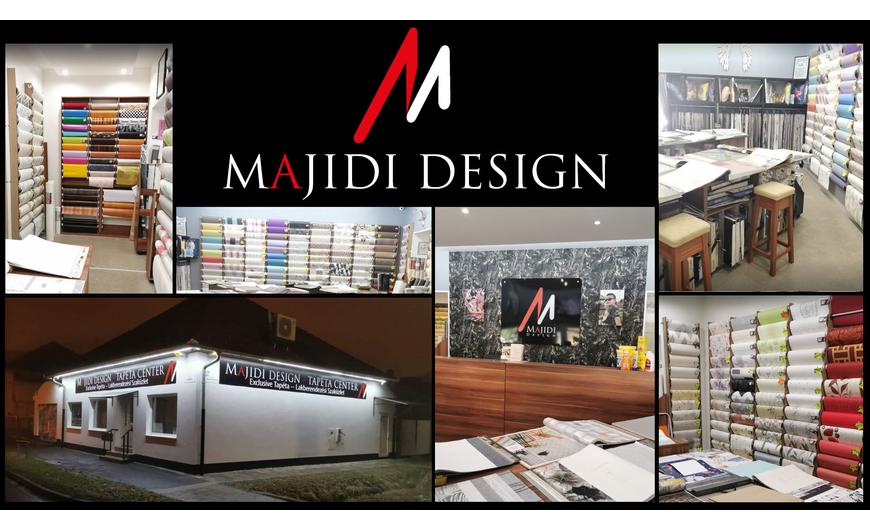 About Majidi Design.
Here in Majidi Design we are about comfort, elegance, and fashion. 

We are providing high quality wallpapers to those who have a sense of beauty. 

We have premium quality wallpapers from all around the world, from South Korea to Russia through England, Italy and many other countries. We are collecting and selling the best wallpapers on the world.  We started our company in 2007, and shortly became one of the best wallpaper shops in Hungary. 

Now our company is growing, we are selling wallpapers to the countries of our neighborhood (Romania, Slovakia, etc...) and we are willing to expand our activity even further. We have thousands of satisfied customers and we want to increase those numbers.  

We have countless beautiful wallpaper collections, and getting more every day. Our collections have various designs, patterns, and colors what are providing everything what you need to create the home of your dreams. 

We are not only selling wallpapers but wonderful interior accessories what are essential for every luxury home.

Our orders are delivered by GLS through all over Europe, what make them trackable. You can track them all the time, knowing exactly where are your packages in the moment. In this way, ordering from us is like ordering in your own country, or even smoother than that. 

We are updating our website every day, uploading continually our new products, what can help you to make your dream home or business. 

A good wallpaper is not only fit in your home, but it can help you to improve your own business. If your store, restaurant or hotel have a beautiful interior that is helping to increase the numbers of the you customers and improve the mood and productivity of your employees. These can help you to become successful in your business life. 


You can get anything what you need here for the lowest possible cost. 


 
So, if you want quality, choose Majidi!  
Take a look around and find everything what you need for your dream home.